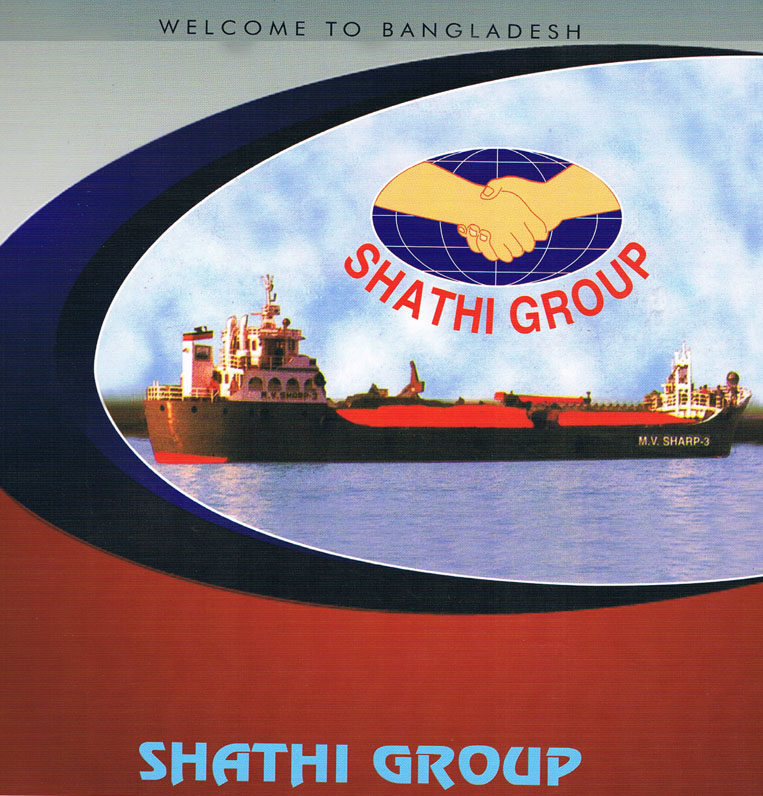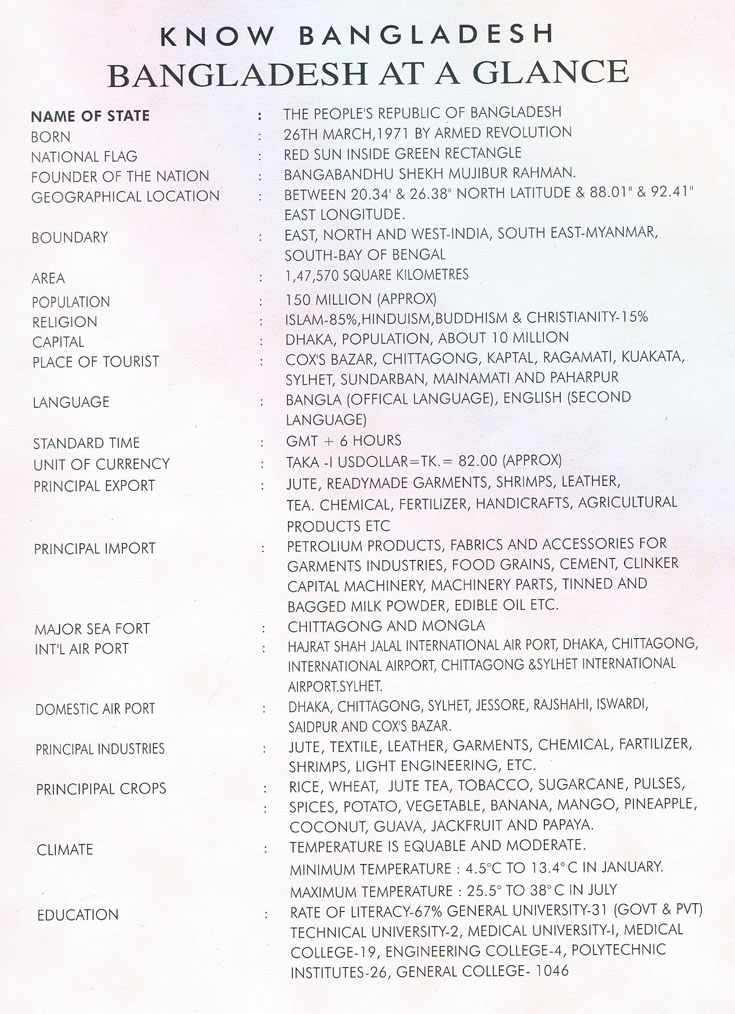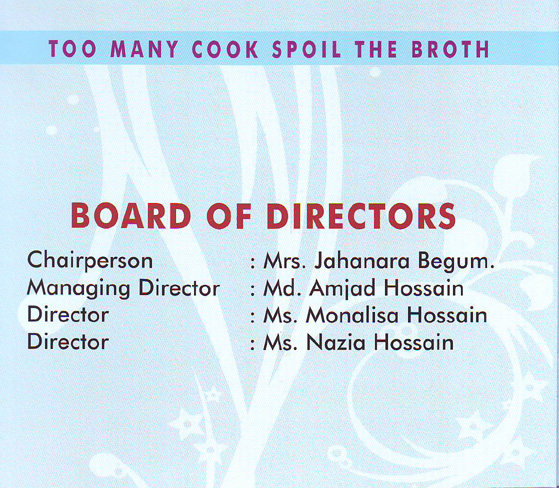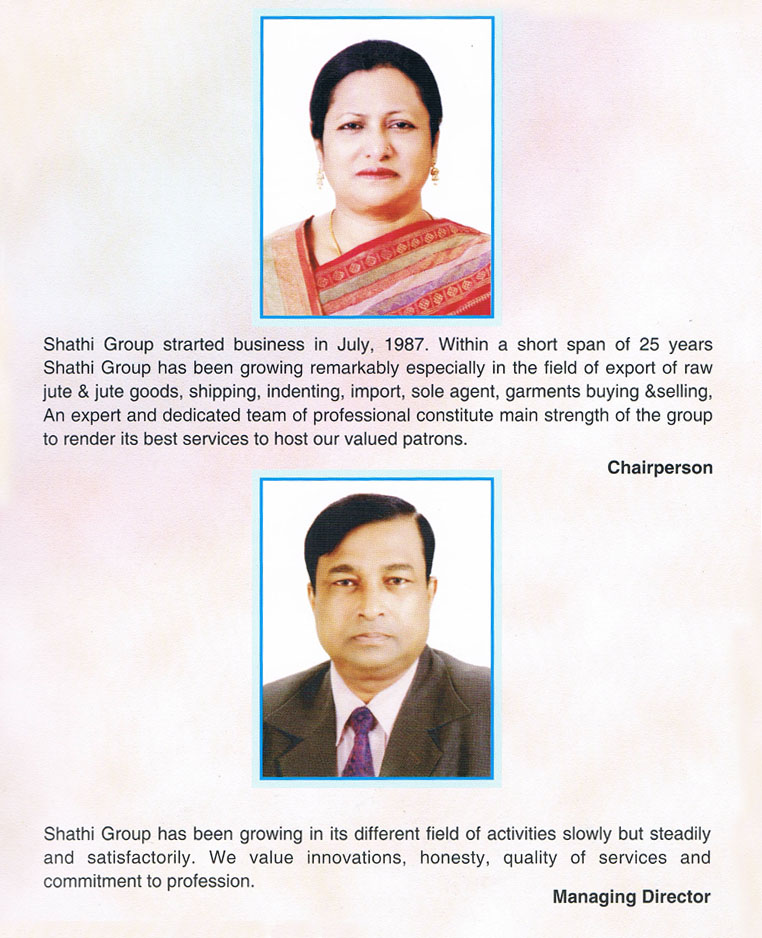 | | |
| --- | --- |
| | |
| Chairperson, Managing Director and directors in home. | Working in office |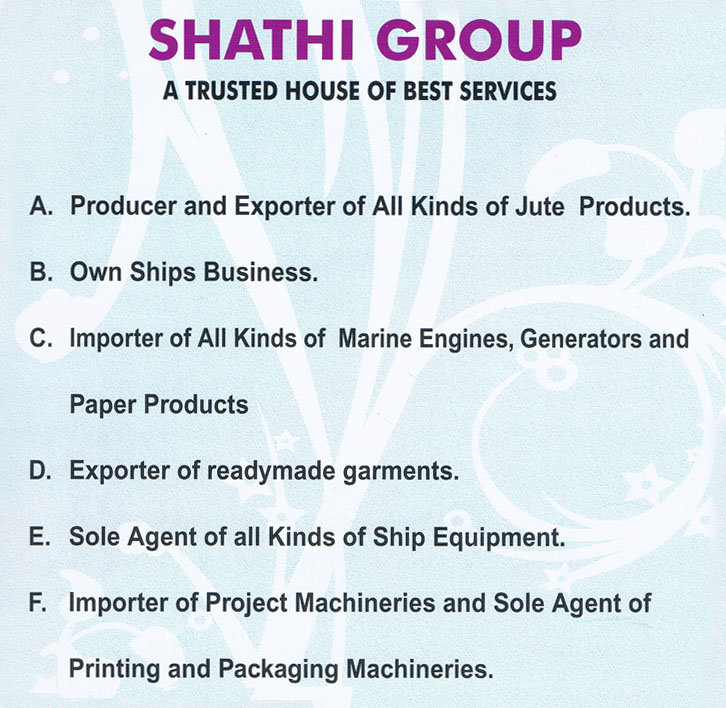 SHATHI EXPORT INTERNATIONAL LTD
&
SHREYOSHI INTERNATIONAL
SHATHI EXPORT INTERNATIONAL LTD & SHREYOSHI INTERNATIONAL ESTABLISHED AND STARTED WITH EXPORT OF ALL GRADES OF RAW JUTE AND ALL KINDS OF JUTE YARN, JUTE CLOTH, JUTE BAGS, SOIL-SAVER, JUTE SLIVER ROLLS, CBC ETC. ALL OVER THE WORLD AGAINST FOREIGN BUYER'S INQUIRES AND INQUIRES OF OUR FOREIGN OFFICES. FOR EXCELLENT EXPORT PERFORMANCES, THE MINISTRY OF COMMERCE ISSUED CIP CARD (COMMERCIALLY IMPORTANT PERSON) TO OUR MANAGING DIRECTOR.
Jute is called golden fibre of Bangladesh. It is –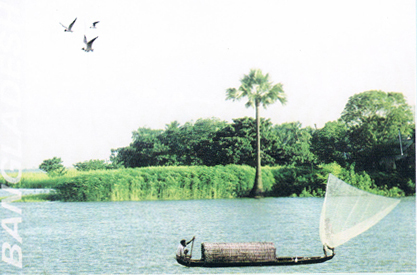 Jute plants in the river side
a) Natural fibre.
b) Durable.
c) Not health hazardous.
d) Reusable.
e) Friendly to environment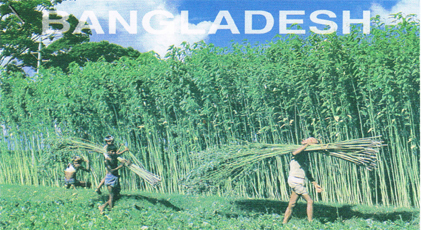 Cutting and carrying of matured jute plants
The jute plant grows six to ten feet height. It has no branches. The steam of the jute plant is covered with thick back and it contains the fiber. In two / three months the plants grow up, and then they are cut, tied up in bundles and kept under water fermentation for some days. Thus the steams rotten and the fibers from the bark become loose. Then the cultivators pull off the fiber from the bark and wash the fibers very carefully, dry them in the sum and put them into bundles for sale. Jute grows well in moist and swampy lands. Bangladesh has plenty low lands, in Bangladesh. Jute in used in making cloth, shawl, paper, ropes, carpet backing cloth, gunny bags and money other useful things. Jute bangs are very much suitable for packing of food grains.
| | |
| --- | --- |
| | |
| Jute plants cutting, binding and dropping into water | Washing jute Fibre |
| | |
| Jute fibre drying in the sun | Jute fibres ready for sale |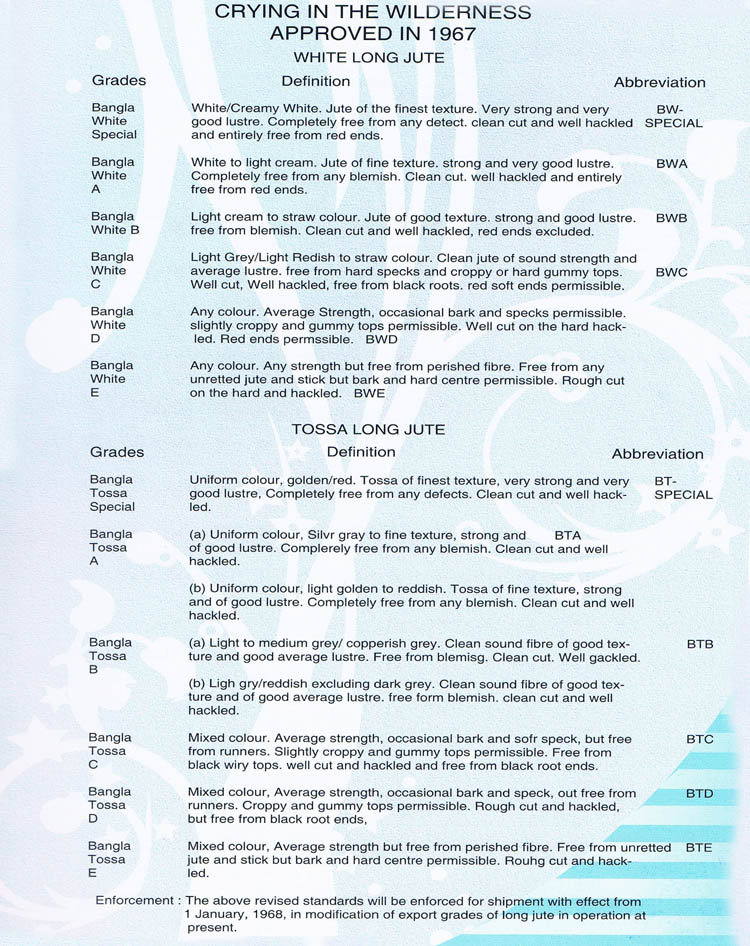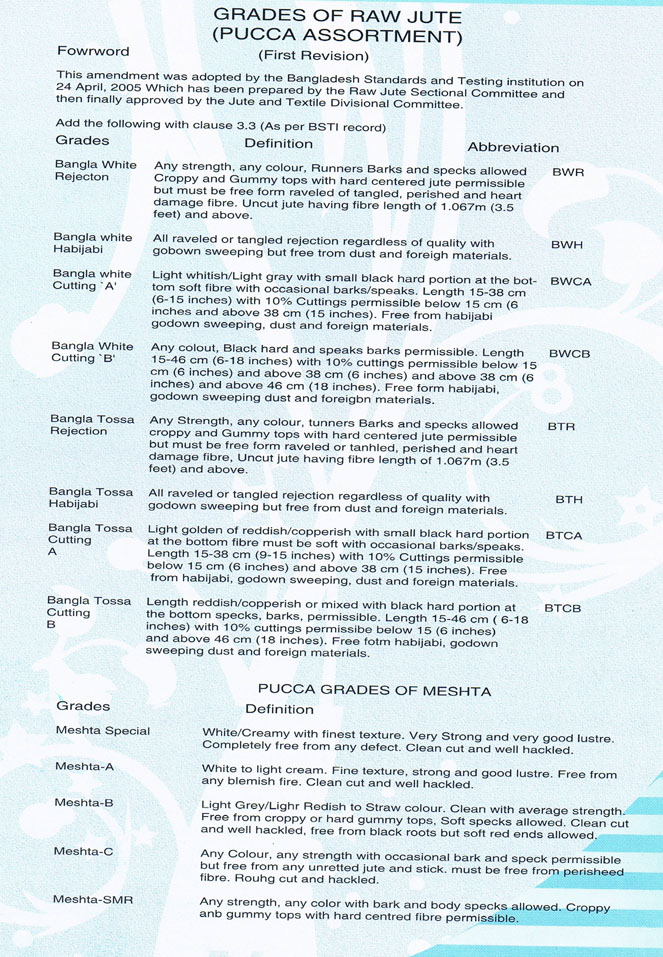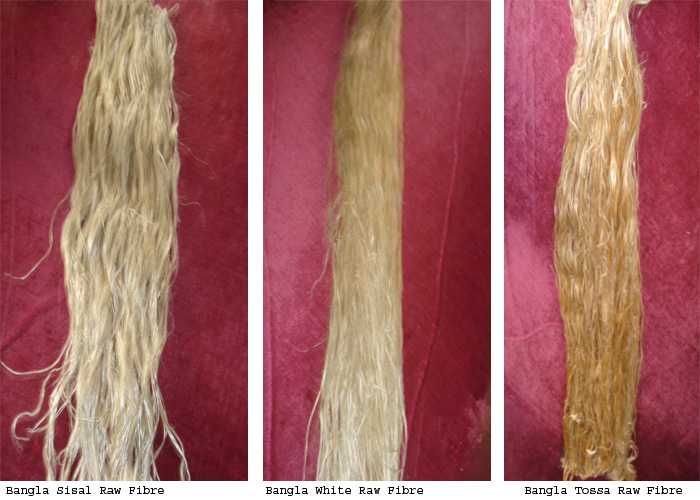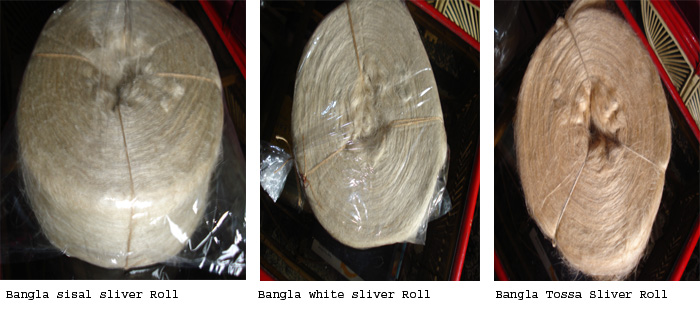 | | |
| --- | --- |
| | |
| Jute yarn | Jute bags |
Export performances with the foreign buyers
With Keneyan buyer
With Singaporean buyer
With Chinese buyer
Chinese buyer
With Chinese buyer
With Benin buyer
With Chinese buyer
Quality checking with Japanese buyer
AGENT OF SHATHI GROUP IN NORTH AFRICAN COUNTRIES

(TUNISIA, ALGERIA, MOROCCO, EGYPT & LIBYA)

With the Agent in front of his office in Tunisia
With the Agent of Shathi group in North African countries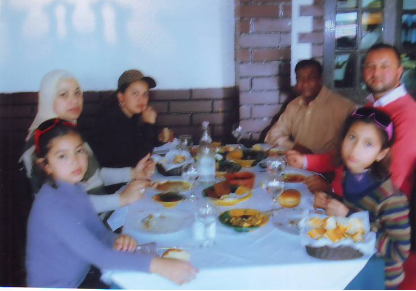 With the family of Agent in North African countries
Contact details of the Agent :
Mr. Essid Sofiane
M/s. Ste. Horizon Trading Services
1142 Borjamri Aeroport
KM 21, GP5
Tunisia
Tel : 00 216 71 542 789
Fax : 00 216 71 542 636
Mob : 00 216 20306922
E-mail : essid.sof@hexabyte.tn
OFFICIALLY REGISTERED REPRESENTATIVE OF
SHATHI GROUP IN ALGERIA, SPAIN & CANADA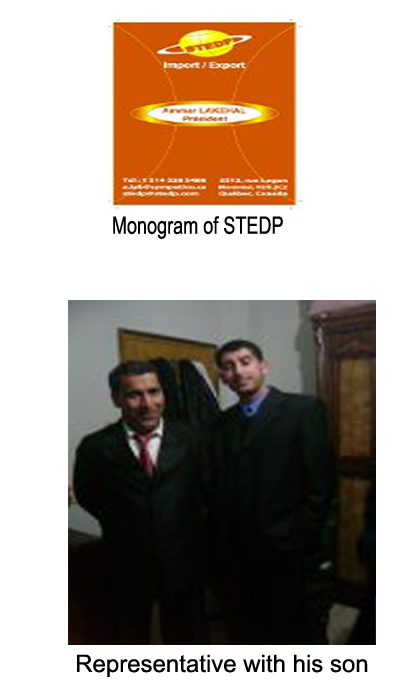 Contact details of the Represntative:
Address of Canada: Mr. Ammar Lakehal
M/s. 9112 - 1947 Quebec Inc(STEDP) 2117 Aylwin, H1w 3c4, Québec Canada Tel:00-1-4388776614 E-mail:amar.lak@hotmail.com shathigroup@gmail.com Address of Algeria: Mr. Ammar Lakehal Tamyist Makouda 15662, Tizi ouzou Algeria Tel:00-213-262-05605 Mob:00-213-554-750-776 E-mail:amar.lak@hotmail.com shathigroup@gmail.com Address of Spain: Mr.Ammar Lakehal Spain Tel:00-34603255379 E-mail:amar.lak@hotmail.com shathigroup@gmail.com
CO-ORDINATION OF THE ACTIVITIES SHATHI GROUP
IN WEST AFRICAN COUNTRIES
( Burkina Faso, Ivory Coast, Benin, Togo, Sierra Leone, Senegal, Guinea, Liberia, Ghana, Nigeria Niger & Mauritania )
| | |
| --- | --- |
| | |
| Managing Director in front of the office of Shathi Group in Burkina faso | With Co-ordinator of Shathi Group in West African Countries |
| | |
| With buyer of Burkina Faso | With buyer of Burkina Faso |
| | |
| --- | --- |
| | |
| With the buyer in Ivory Coat | Contact details of the Co-ordinator of Shathi Group |
Mr. Serge Kambire
Shathi Group & Partenaire Burkina Emballage
Representation Afrique De L'ouest
01 BP 100 84 Ouaga 01
Burkina Faso
West Africa
Mob : 00 226 78267395
FIXED PHONE:00 226 50 34 06 60
E-mail : sergekambire@yahoo.fr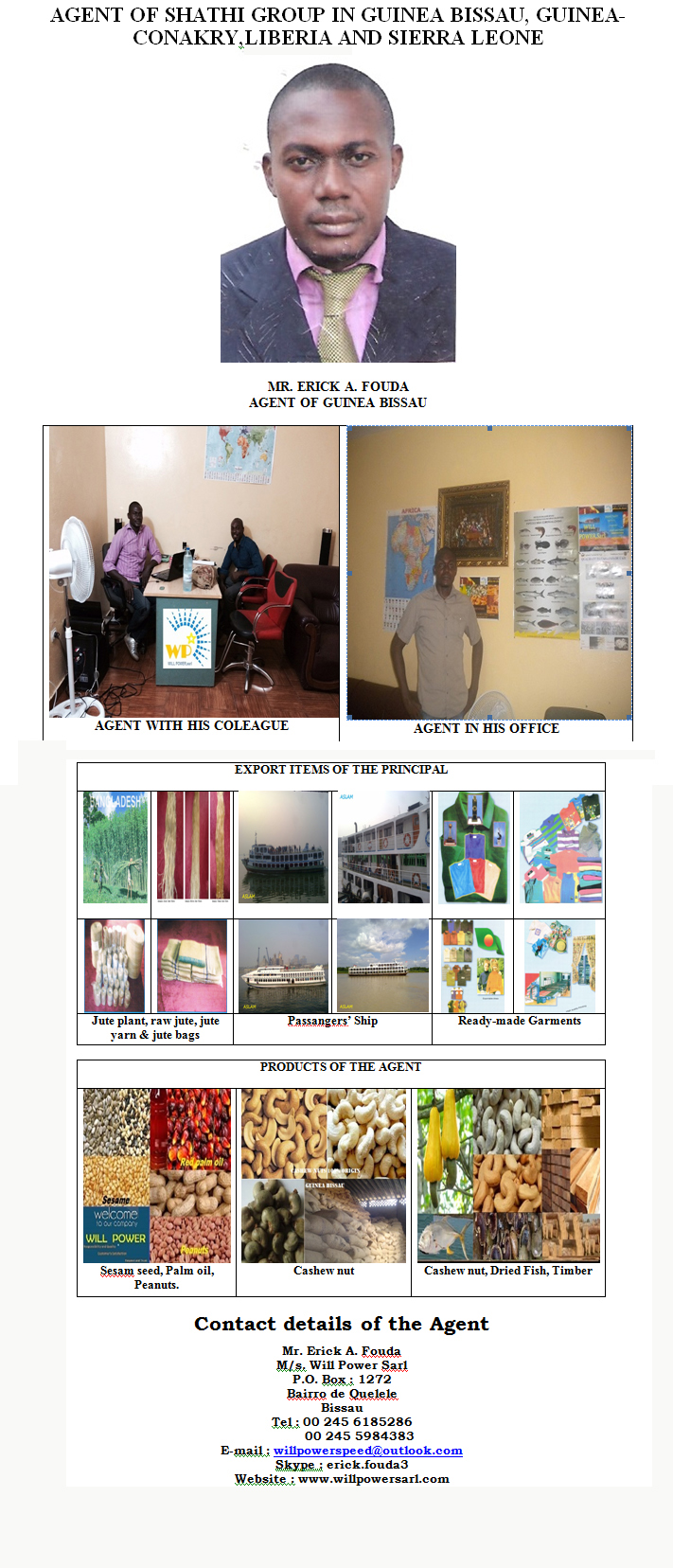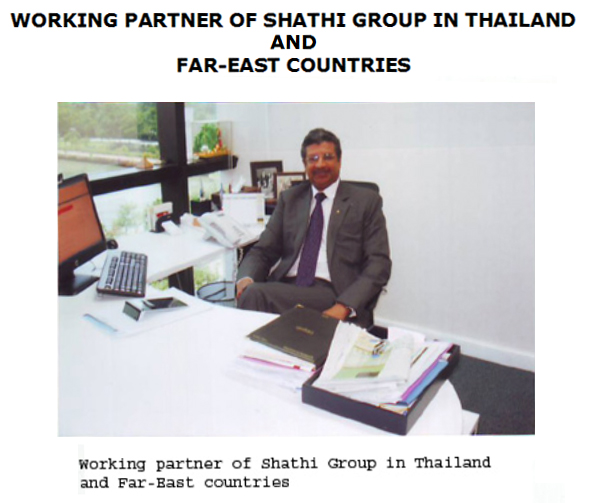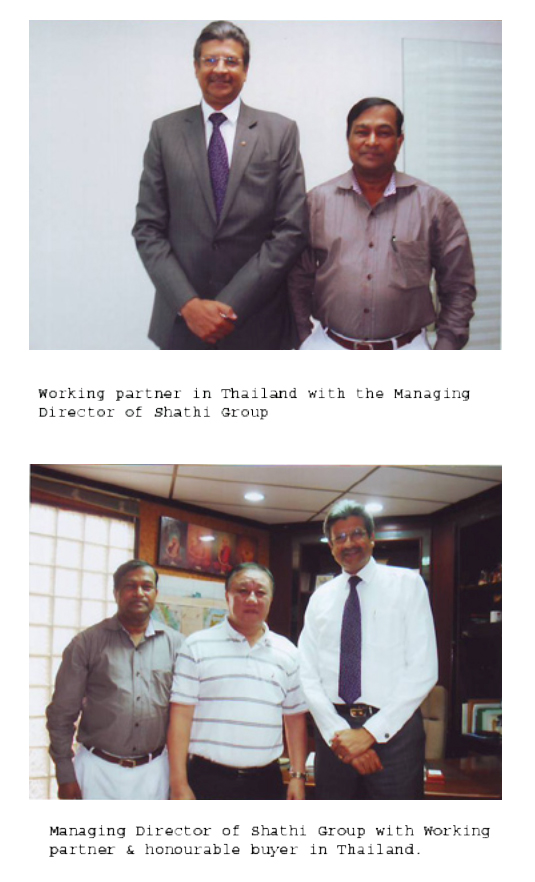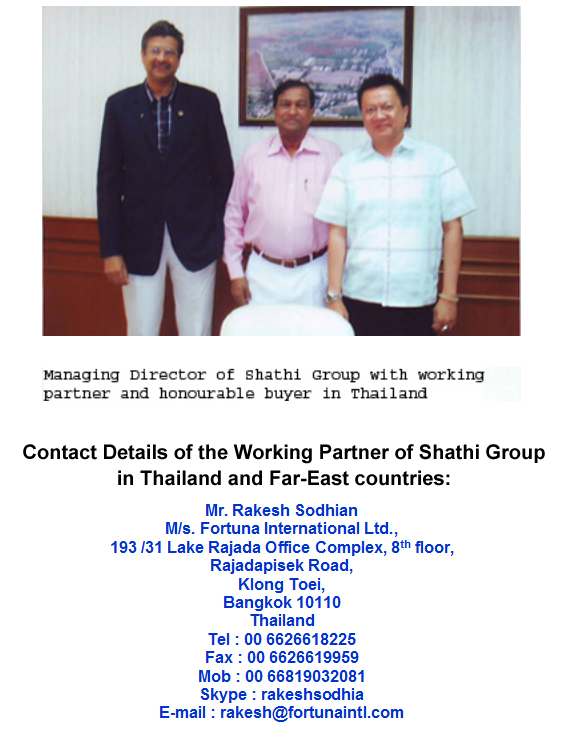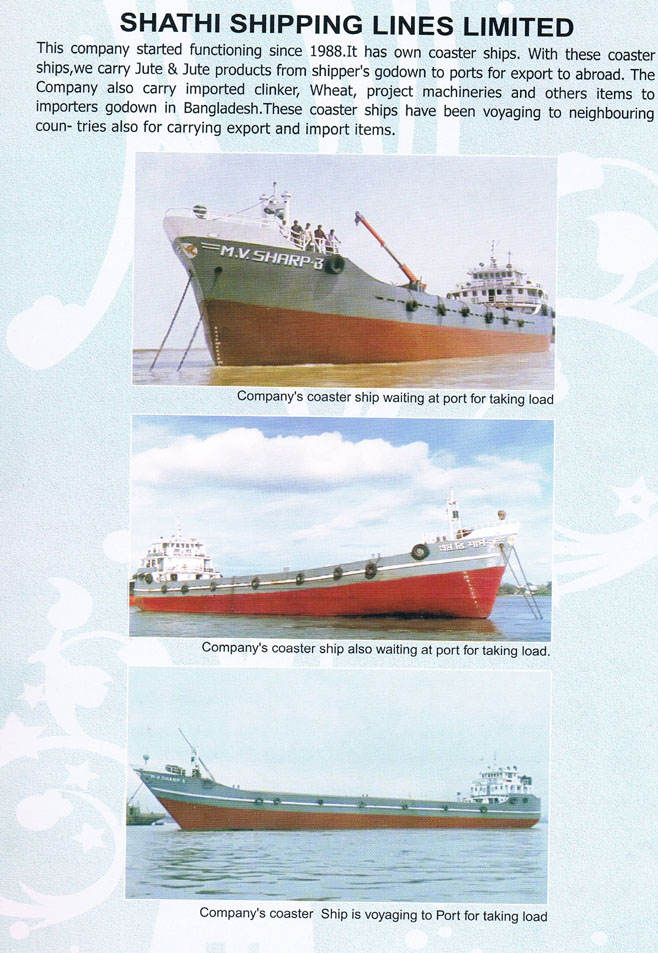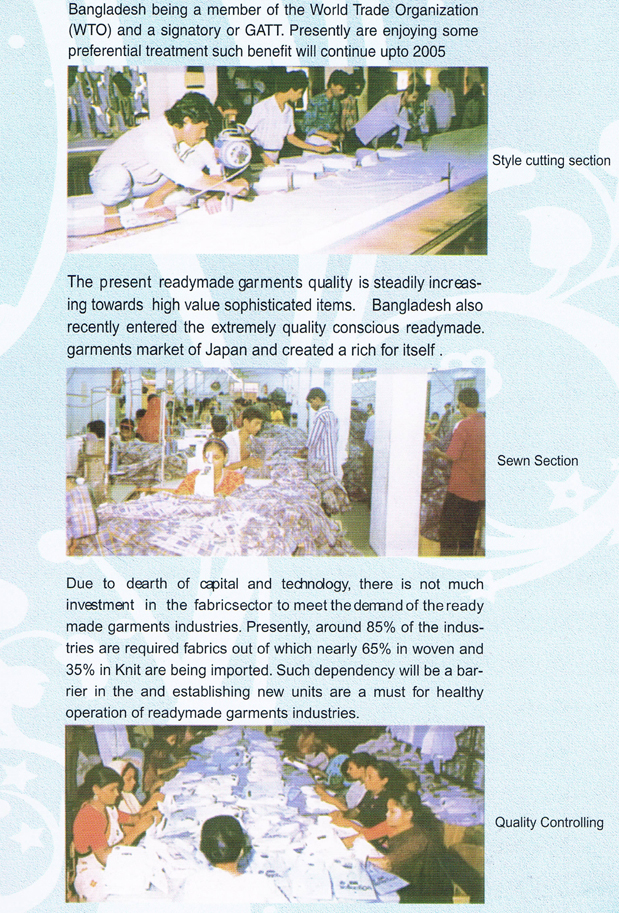 High Quality Printing
Exportable dress
Exportable dress
Exportable fabrics and dress
Exportable dress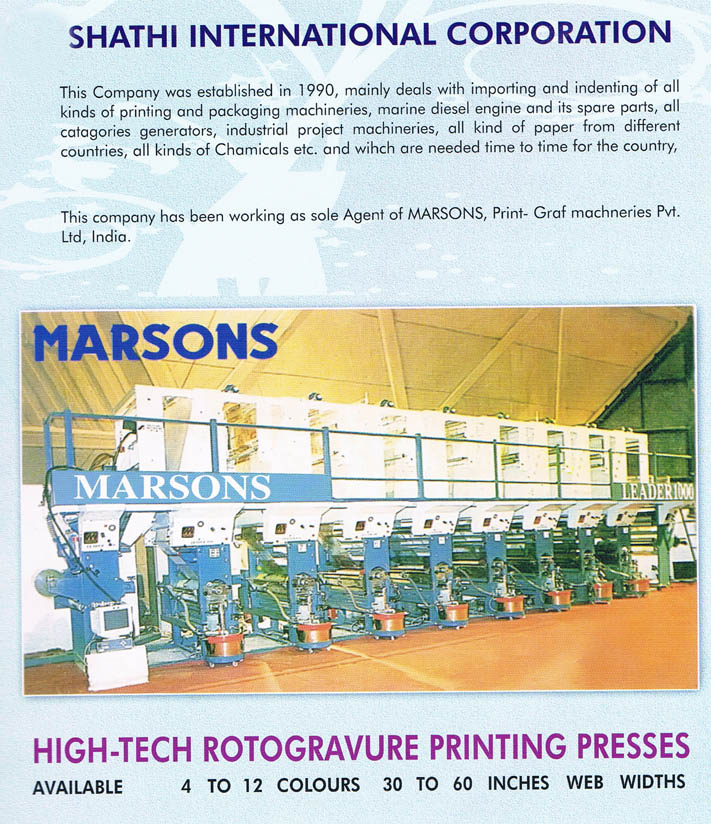 | | |
| --- | --- |
| | Propeller |
| MARSONS | Propeller |
| | |
| Stainless Propeller Shaft | Looking Joining Sangol |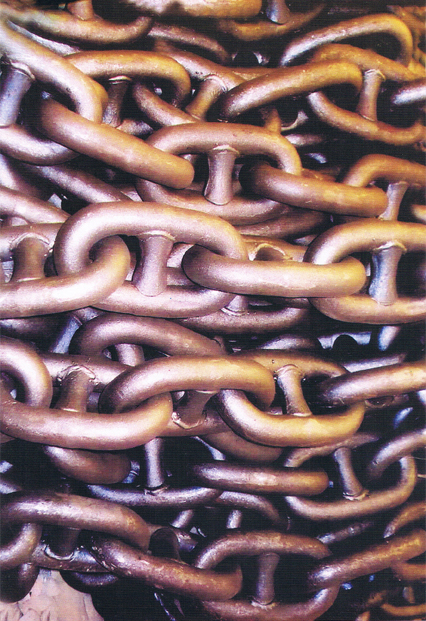 Chains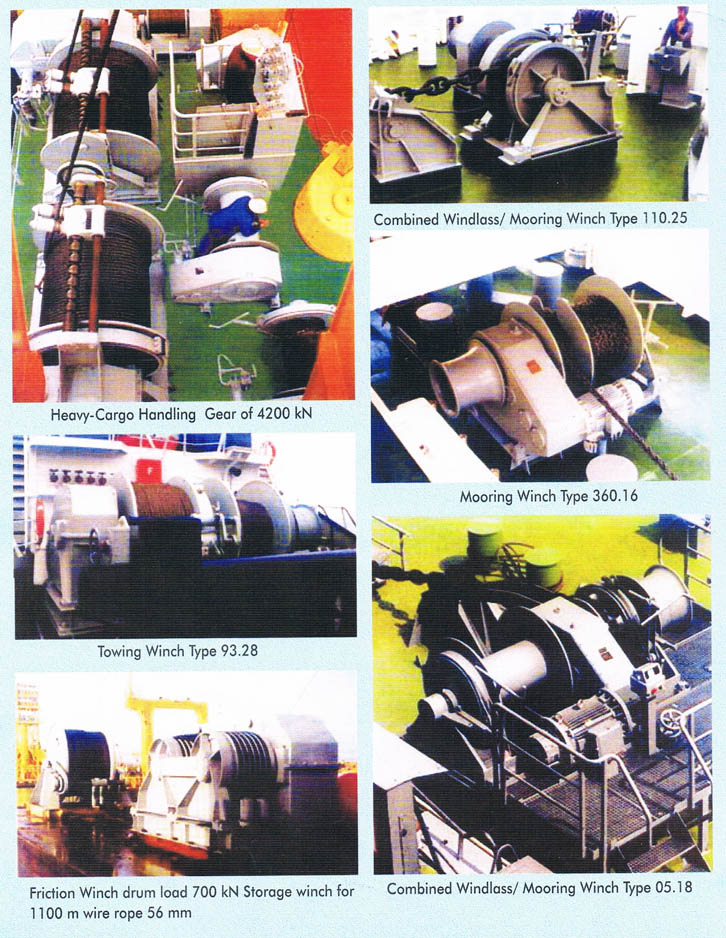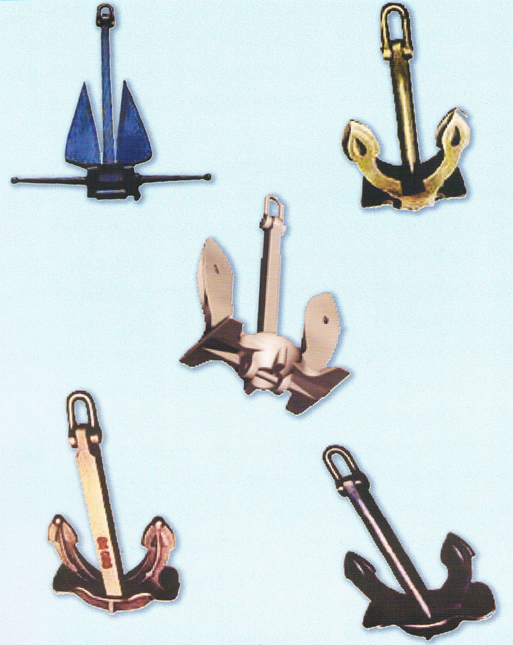 Anchor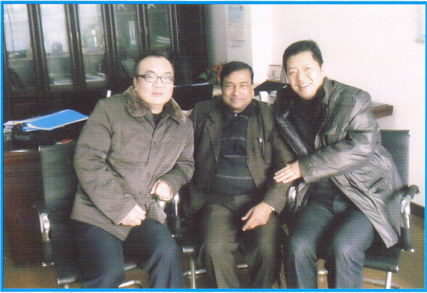 With Chinese Producer and seller of Ship Equipments
Shathi International Corporation
has been working selling agent of following Marine Diesel Engines And Generators with Chinese products
720-1000HP Marine Diesel Engine
720HP Marine Diesel Engine
524HP Marine Diesel Engine
350HP Marine Diesel Engine

524 Marine Diesel Engine
718 Marine Diesel Engine
| | | |
| --- | --- | --- |
| | | |
| 400 KW Natural gas engine generating set | 20kw-30kw Diesel Generating Set | 100-30kw Diesel Generating Set |
| | |
| --- | --- |
| | |
| National Bird of Bangladesh | Royal Bengal Tiger, National Beast of Bangladesh |
| | |
| National Fruit of Bangladesh | National Flower of Bangladesh |
| | |
| Hotel Sonargaon (Five Star) | Hotel Ruposhi Bangla (Ex Sheraton/Five Star) |
| | |
| Hotel Sea Beach at Cox's Bazar | Tea Garden major export item |
| | |
| Shrimps major export item | Date tree |
| | |
| Collecting Juice from date tree | Muster oil seed field |
| | |
| Journey by country boat | Spotted fast moving deer in Bangladesh |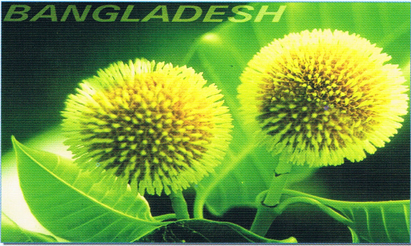 Famous Flower in Bangladesh